Greeting from President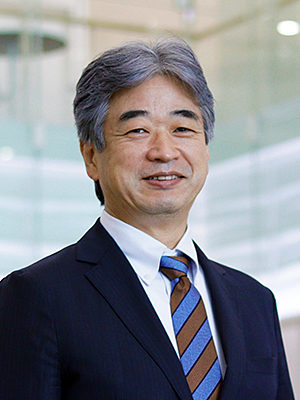 I have been appointed as the 16th President of the board of directors of the Japanese Society for Artificial Organs. It is a great honor for me to serve as the president of the Society with a long-established history of 60 years. With the help of all the officers and members, I would like to make an effort to make our society a better one.
As ECMO received a great attention under the current epidemic of coronavirus infection, artificial organs have become indispensable in medical care in Japan. The desire to apply artificial organs that substitute for the functions of all organs such as artificial vision, artificial hearing, artificial nerves, artificial hearts, artificial lungs, artificial livers, artificial kidneys, and artificial joints to medical care has long been a desire of engineers and medical professionals around the world. Our Society has played a major role in the development of such artificial organs, clinical application, and training of human resources for management.
In the future, I would like to promote the following points as the mission of the Society aiming at the further development of artificial organs.
1. Bringing artificial organs from Japan to patients in need; taking leadership in research and development of various new artificial organs, commercialization support for their clinical application, discussions on a wider range of indications, etc. We believe that it is possible for our society to develop new artificial organs that are useful for patients and realize their clinical applications, because we are a group of experts in a wide range of fields such as clinical professionals, device developers, and regulatory science.
2. Multidisciplinary; It is essential to expand into new fields such as tissue engineering, nanobiotechnology, robots, and AI. In addition to the cooperation between medicine and engineering so far, fusion development with new fields is also important.
3. Human resource development: Researchers and medical professionals in various fields belong to this society. I would like to support their academic activities through presentations at academic societies, seminars, etc., and also promote them to actively participate in the management of our society. In addition, we would like to further enhance our educational programs so that we can promptly deliver information on new devices and use them safely nationwide.
4. Internationalization: In close cooperation with related international academic societies such as IFAO, ESAO, and ASAIO, we will keep pace with research and clinical application, and strive to share information with our members. In addition, interest in artificial organs continues to grow in Asian countries, and the Society has established the Asia-Pacific Artificial Organ Society (APSAO) to take leadership and promote its development. I would like to make further efforts for artificial organ research and clinical development in Asia.
5. Make patients who use artificial organs happier; Artificial organs are used not only in medical facilities but also at home. It is hoped that many of those patients will go out into society and contribute to various aspects. However, it is clear that the current situation is not always favorable for such patients. I would like to strengthen my efforts on society and government, to make various devices that are easier to use at home, return into the community to work.
The words left by Shoin Yoshida, a patriot at the end of the Tokugawa shogunate, are "No ideal for those without dreams, no plans for those without dreams, no execution for those without plans, no success for those without execution, and therefore no success for those without dreams." Based on the dream and ideal of making patients happy with artificial organs, we will thoroughly discuss and make plans to eliminate obstacles, and steadily implement them. This is the mission that we have been assigned to, and I would like to keep those words in mind in the management of this society. We look forward to your continued guidance and support in the future.